Construction Begins on Fairy Dell at Fairytale Farm
Construction has started today on Fairytale Farm's spectacular new Fairy Dell development.
Fairytale Farm owner, Nick Laister, says: "Visitors will enter an all-new whimsical world, where you are reduced to the size of a fairy, with giant mushrooms, raised walkways and bridges, crawl tunnel, clamber net, climbing wall and slides. We asked our designers, Cap.Co, to create a place that has a sense of magic and intrigue, that is accessible and adventurous. We also wanted to make use of the steep terrain and differing heights of the land to make it fully interactive and engaging."
There will be multiple routes through the space and the centre tower will have a real wow factor.
Nick adds: "This will be a brand new, completely unique themed adventure play area. It will be wheelchair accessible with loads of sensory elements along the way. The development is our largest investment since Fairytale Farm opened in 2013 and is going to be the most magical play area ever!"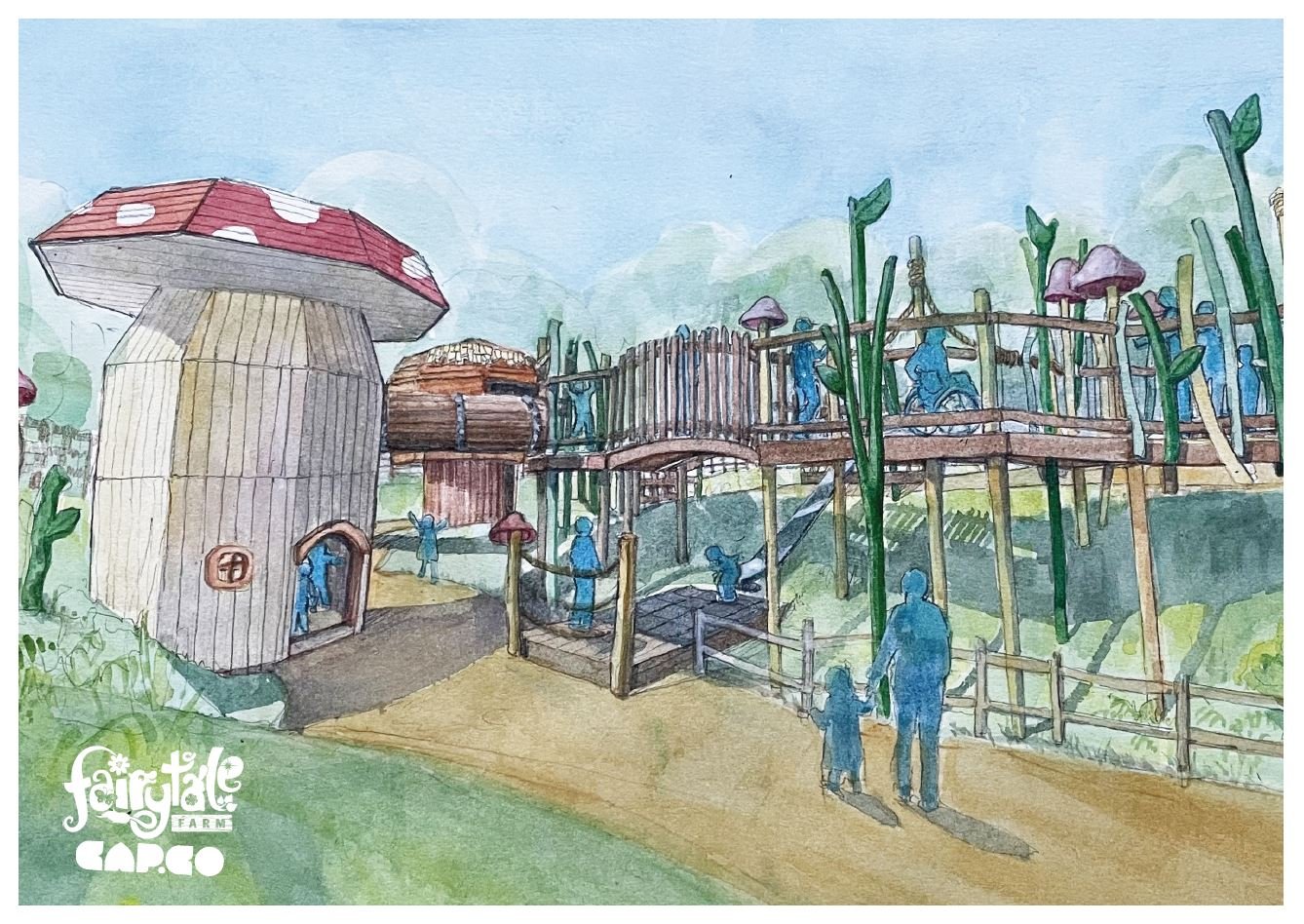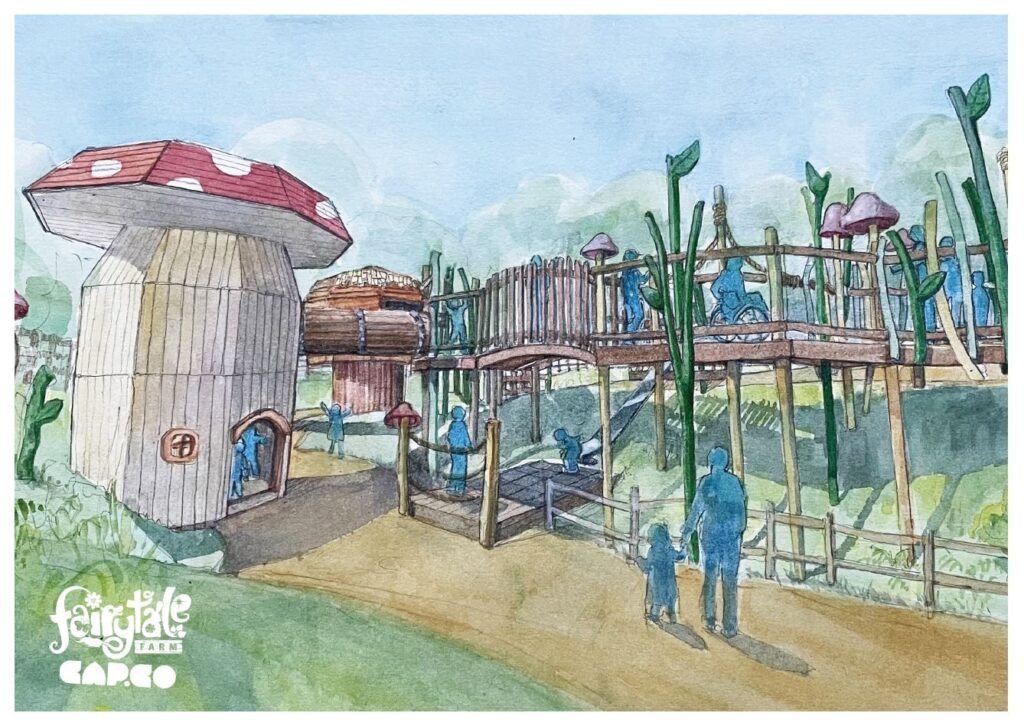 Nick concludes: "If you visit during the construction period, do take a look at Fairy Dell rising from the ground. When complete, it will be a truly one-of-a-kind attraction, with something for all abilities. It is an exciting time for us and we can't wait to show you it!"
Construction will take place between 17th April and 26th May 2023, with opening early summer. A date will be announced soon.
In the meantime, Fairytale Farm will be holding its first ever Wild West Fairytale event between 29th April and 1st May 2023. There will be activities running right through this Bank Holiday weekend, including learning to square dance with our cowboy or cowgirl, Country and Western Craft Corner, buck-a-roo trail activity and a western themed menu in our Saloon Bar Marquee.