Diwali Mela in Leicester: A Spectacular Celebration of Light and Culture
Diwali, the Festival of Lights, is a joyous and significant celebration for the Hindu community and an increasingly popular festival celebrated by people of various backgrounds in England.
This colourful and vibrant festival marks the victory of light over darkness and good over evil. To help you make the most of this special occasion, we've compiled a list of some of the best Diwali events in England that you can attend to experience the magic and traditions of this festival.
Diwali Mela – Leicester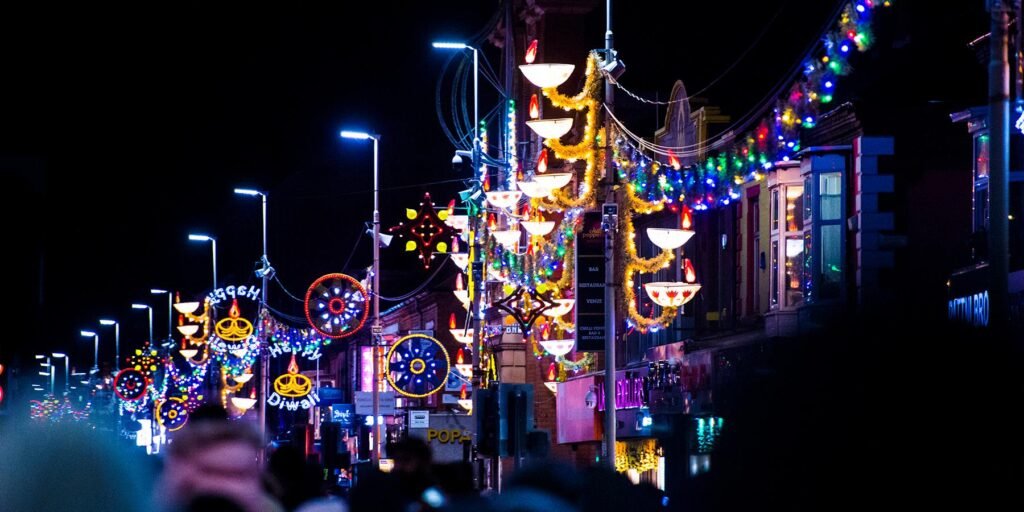 Diwali, the Festival of Lights, holds a special place in the hearts of millions of people worldwide. In Leicester, England, this celebration shines particularly bright. The Diwali Mela in Leicester is one of the largest and most famous Diwali festivals outside of India. This vibrant and colourful event is a true spectacle that brings the community together to celebrate the triumph of light over darkness, knowledge over ignorance, and good over evil.
Leicester: The Diwali Capital of the UK
Leicester has earned its reputation as the Diwali capital of the UK, and the annual Diwali Mela is a testament to the city's rich multicultural heritage. The festival reflects the harmonious coexistence of various cultures and traditions, making it a unique and inclusive celebration.
The Grand Parade
One of the highlights of the Diwali Mela is the grand parade that winds through Leicester's Golden Mile, the city's vibrant Asian community hub. The parade features a stunning display of beautifully decorated floats, traditional costumes, and a mesmerizing array of dance performances. The rich tapestry of colours, music, and joyful exuberance in the streets is a sight to behold.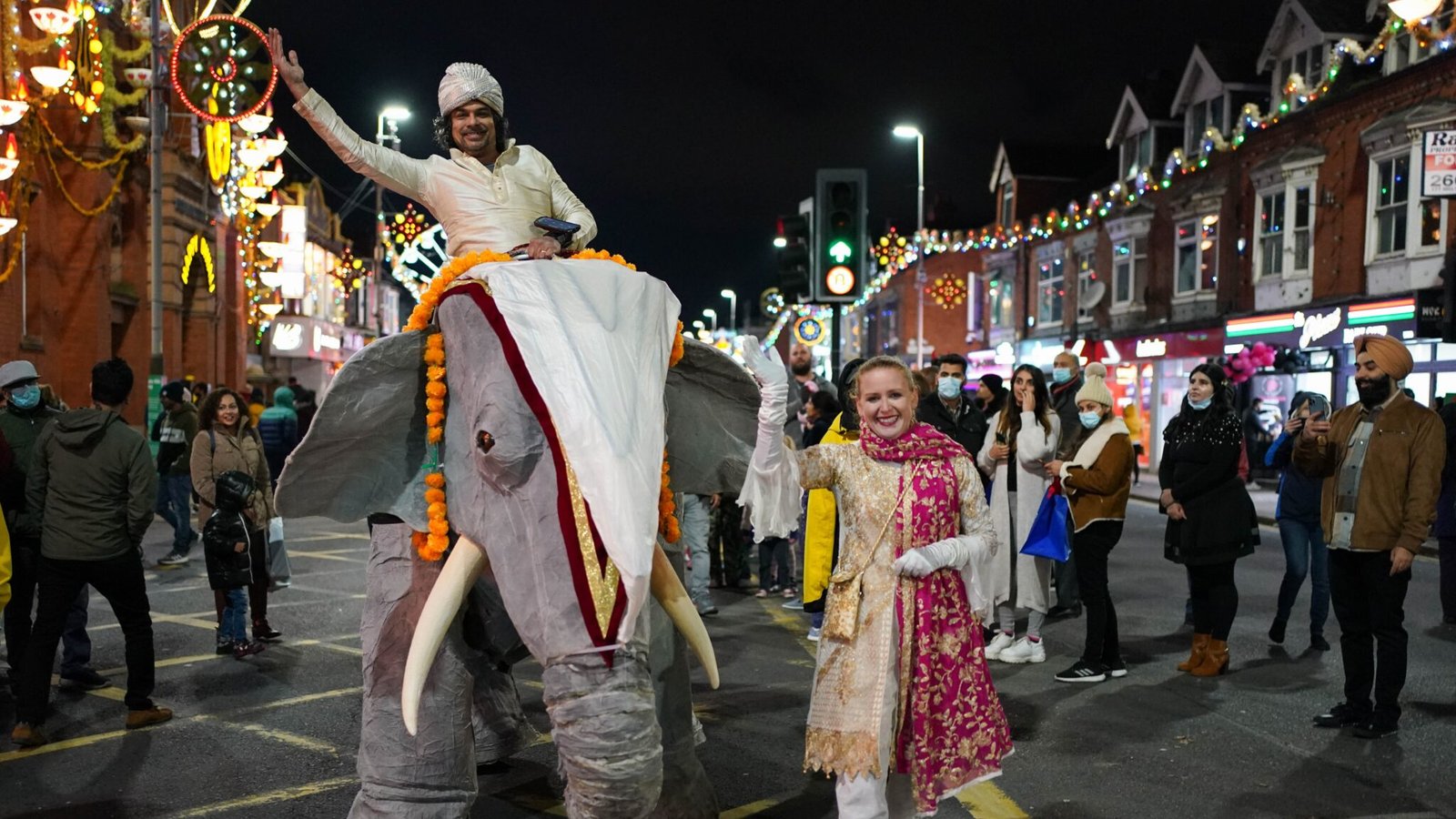 Cultural Performances
The Diwali Mela offers a diverse program of cultural performances that showcase the talents and traditions of the local community. Traditional and contemporary dance performances, musical acts, and dramatic presentations add to the festive atmosphere. These performances transport visitors to the heart of India, making them feel like they are part of the vibrant celebration.
Traditional Food and Markets
No festival is complete without delicious food, and the Diwali Mela certainly doesn't disappoint. The event features numerous food stalls offering various traditional Indian cuisine and street food. From samosas to chaat, and from biryani to sweets like jalebi and gulab jamun, there's something to satisfy every palate.