Exploring the Wild: The Best Safari Parks in England
You don't have to venture to Africa to experience the thrill of a safari.
England, with its diverse landscapes and commitment to wildlife conservation, offers some remarkable safari parks that allow you to get up close and personal with a variety of magnificent animals. In this article, we'll take you on a virtual tour of the best safari parks in England, where you can embark on an adventure to witness the wonders of the animal kingdom.
Longleat Safari Park, Wiltshire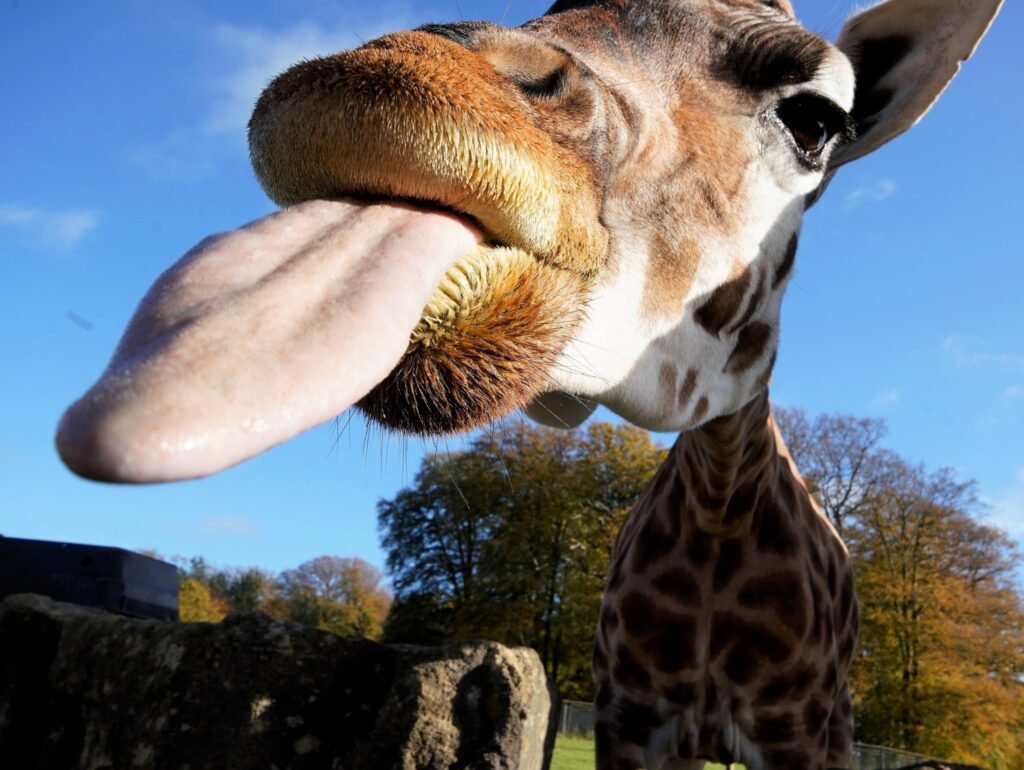 In the stunning Longleat Estate in Wiltshire, Longleat Safari Park is one of the most iconic safari experiences in England. Established in 1966, it was the first drive-through safari park outside of Africa. Visitors can embark on a self-guided safari tour through the park's expansive grounds, encountering lions, tigers, elephants, and other majestic creatures along the way. In addition to the safari drive, Longleat offers a wide range of attractions, including the enchanting Longleat House, Hedge Maze, and the Jungle Kingdom, making it a fantastic family destination.
Woburn Safari Park, Bedfordshire
Woburn Safari Park, located on the picturesque grounds of Woburn Abbey in Bedfordshire, is a haven for wildlife enthusiasts. This safari park boasts an impressive array of animals, from cheeky monkeys to graceful giraffes. The 'Road Safari' provides an immersive experience as you journey through different enclosures filled with exotic species. After the drive, explore the foot safari area, where you can get even closer to the animals and enjoy activities such as talks and demonstrations.
Knowsley Safari Park, Merseyside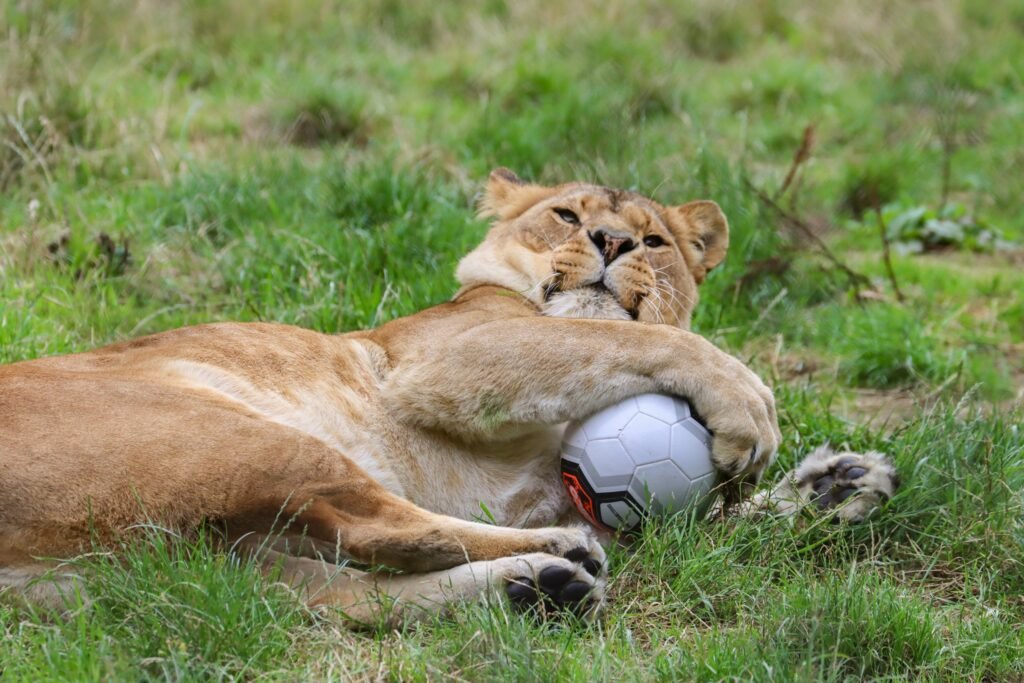 Set in a sprawling 2,500-acre estate in Merseyside, Knowsley Safari Park is a captivating destination for those seeking a safari adventure. This park is renowned for its drive-through safari experience, which allows you to observe a diverse range of animals, including rhinos, camels, and baboons, from the comfort of your car. Knowledgeable rangers provide fascinating insights into the animals' behavior during the safari tour. After the drive, take a stroll through the amusement park, where you can encounter sea lions, meerkats, and birds of prey up close.
West Midland Safari Park, Worcestershire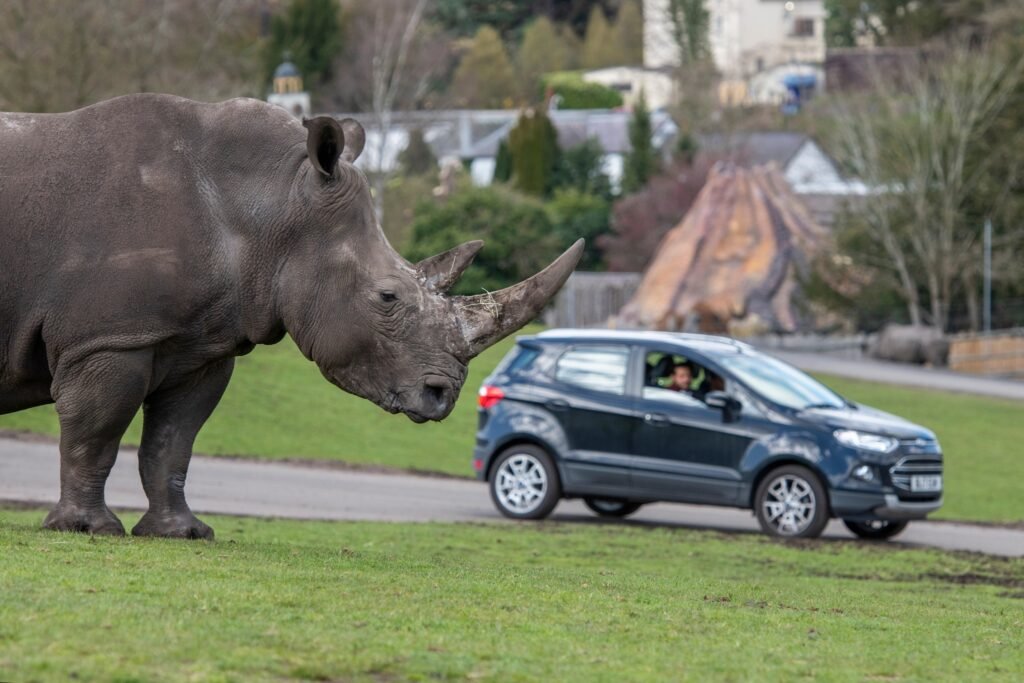 Nestled in the heart of Worcestershire, the West Midland Safari Park offers a thrilling safari experience combined with an amusement park and adventure activities. The drive-through safari takes you on a journey through different zones, each teeming with unique animal species. Highlights include the African Plains, where you can spot graceful giraffes and majestic rhinos, and the Wild Woods, home to playful lemurs and mischievous macaques. Additionally, the park boasts an array of rides and attractions suitable for visitors of all ages.
Port Lympne Reserve, Kent
Port Lympne Reserve in Kent is not just a safari park; it's a conservation success story. This 600-acre reserve is part of the Aspinall Foundation's efforts to protect endangered species. Visitors can explore the reserve via a guided safari experience, getting close to animals like gorillas, tigers, and black rhinos. The park also offers luxury accommodations, allowing you to stay overnight in the heart of the reserve and hear the sounds of the wild as you drift off to sleep.
While England may not have the sprawling savannas of Africa, it offers its own unique and captivating safari experiences. The country's best safari parks provide an opportunity to witness a wide range of animals in a controlled and educational setting. From the historic Longleat Safari Park to the conservation-focused Port Lympne Reserve, there's a safari park in England to suit every wildlife enthusiast's taste. So, pack your camera, hop in your car, and embark on an unforgettable adventure through the best safari parks in England, where the wild is closer than you think.