Fantasy Island and Skegness Pier host Successful Beach Clean-Up event in Skegness
On March 6th, 2023, staff members from Fantasy Island and Skegness Pier, alongside the Lincolnshire Wildlife Trust, participated in a beach clean-up event that aimed to keep the beaches of Skegness clean and free of litter.
Led by Heidi Watson, Marketing and Events Coordinator at Fantasy Island, the event saw enthusiastic participation from volunteers who spent the afternoon cleaning up the beach.
"I am delighted with the success of the beach clean-up event," said Heidi Watson. "I am very proud of the team, it was fantastic to see so many people come together to help keep our beaches clean, protect the local wildlife and support our local community. We are committed to making a positive impact in our local area and the environment, and we look forward to continuing to work with the Lincolnshire Wildlife Trust on similar initiatives in the future."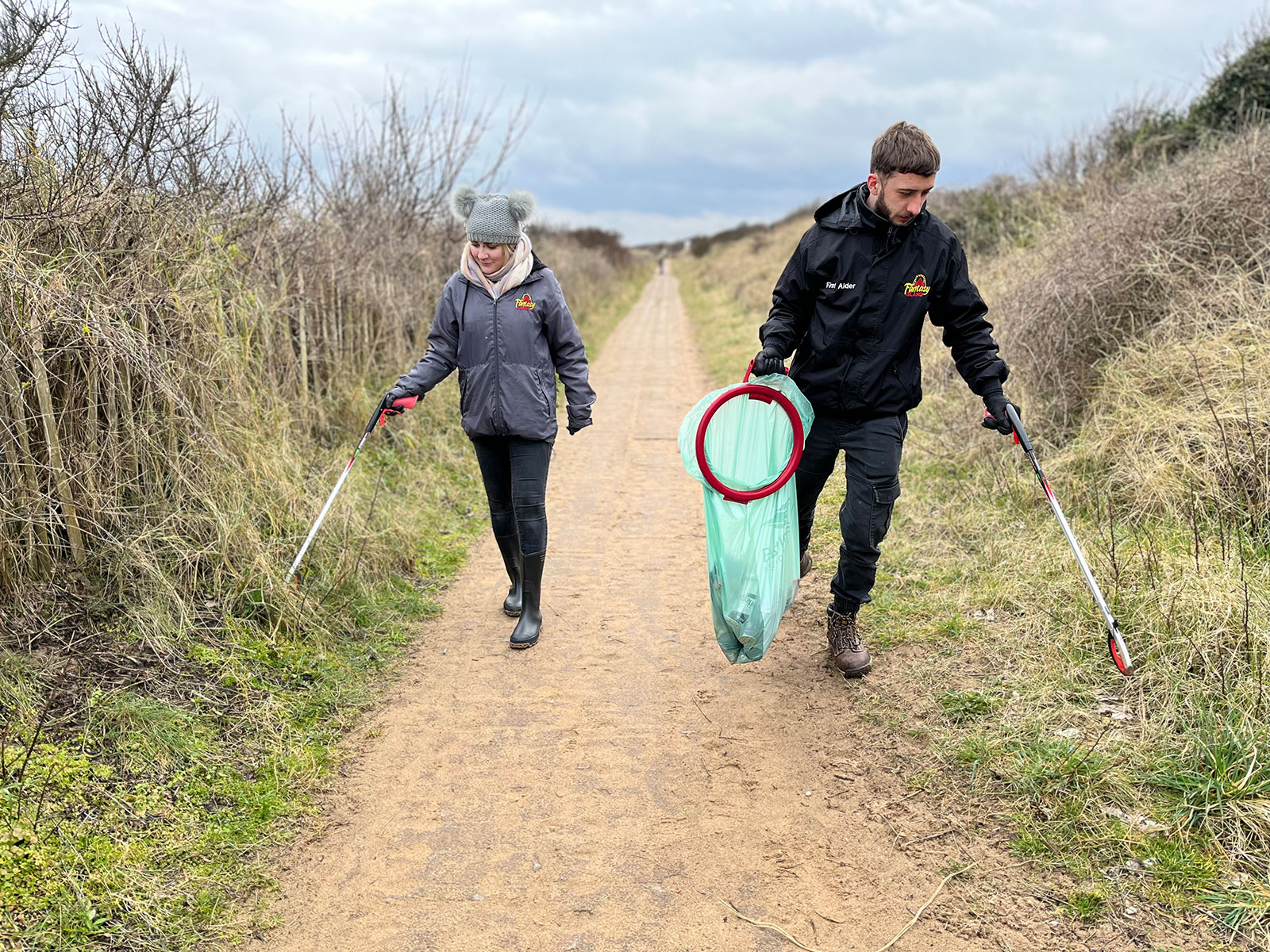 Phil Gaskell from Skegness Coastal Access for All also accompanied the team, "We were pleased to support the companies first beach clean with equipment and advice. The staff were hardworking and remained cheerful despite the rain. We are very pleased that a major local company is showing such a keen interest in the environment. Please look out for CAFA'S public beach cleans coming up soon."
The event was a great success, with volunteers collecting a significant amount of litter and debris. The collaboration between Fantasy Island, Skegness Pier and Lincolnshire Wildlife Trust was a fantastic example of community engagement and working towards a common goal.
The success of the event highlights the importance of community engagement and the need for sustainable practices to protect our environment. The beach clean-up is part of a wider sustainability initiative by Fantasy Island and Skegness Pier, which aims to reduce the environmental impact of their operations and encourage more sustainable practices within the local area.
Dave Miller from the Lincolnshire Wildlife Trust was also on hand to help, "It was great to get out to clean the beach. Although the area appeared fairly clean it was amazing the amount of litter, some caught in the dunes, that was collected. This is now off of the beach forever and improves the environment for everyone including our wildlife. It was an amazing effort from the team and we look forward to working with them again."
For more information on upcoming events and initiatives, please visit the Fantasy Island or Skegness Pier websites and social media channels.