Film And TV Locations: Places To Visit In The UK
Magnificent castles, majestic mansions, and charming towns are abundant in the UK, makes them perfect sites for period pieces. In fact, several have become some of the country's most renowned filming locations.
Pride and Prejudice (Chatsworth, Derbyshire)
Mr Darcy was upgraded to one of England's greatest mansions, Chatsworth, in the 2005 film Pride and Prejudice starring Keira Knightley and Matthew Macfadyen. Chatsworth, the Duke of Devonshire's residence, is a lovely site to visit. With beautiful gardens, art installations throughout the home, and even an organic farm, the late Deborah Cavendish (previously Deborah Mitford), Duchess of Devonshire, revitalised the estate and turned it into a highly profitable company.
The Serpent (Wrest Park, Bedfordshire)
Until the pandemic, the BBC programme 'The Serpent' was being shot all around the world, with locations in Thailand and Budapest. However, once production was halted due to the coronavirus, the filmmakers had to get inventive with sets closer to home. The popular series was based on the murders of young tourists by serial murderer Charles Sobhraj between 1975 and 1976. Because of its stunning French façade, Wrest Park was chosen to play the role of Paris.
Wonder Woman: Rise of the Warrior (Tilbury Fort)
Patty Jenkins' critically praised – a rare for recent DC cinematic universe films – blockbuster starring Gal Gadot is one of the most recent DC Comics films to utilise Essex. Soldiers returning to the UK after fighting in WWI were seen crossing a bridge near Southend-on-Sea, while much of the dramatic, CGI-heavy war sequences were shot at Tilbury Fort.
Monty Python – The Black Knight (Epping Forest)
In this comedy picture, King Arthur battles the Black Knight in Epping Forest, which became one of the most iconic comic moments in British cinema history. The Black Knight is reduced in size one limb at a time in this humorous skirmish, which inspired the phrase 'tis just a scratch!'
The Shining (Stansted Airport)
Who would have guessed that Stansted Airport would be such a popular filming location? When Halloran calls the Overlook Hotel to inquire about the Torrance family's wellbeing, the airport was once again utilised as a stand-in for Denver Stapleton Airport's interior, albeit it was totally unrecognisable from its current form.
The Dig (Sutton Hoo)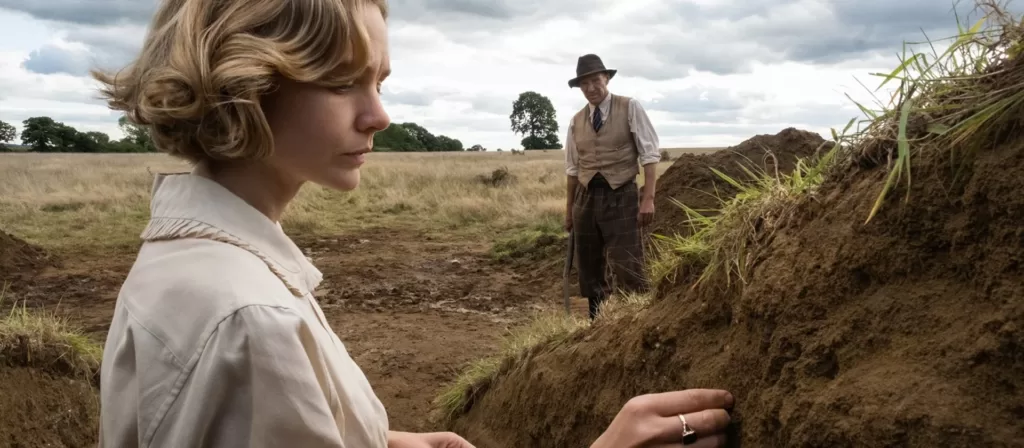 The Dig is a Netflix movie that tells the tale of the 1939 excavation of the Great Ship Burial at Sutton Hoo. The Dig is based on a novel by John Preston, which is also titled The Dig. Many of the events and personalities featured in the film and novel are based on real people and events.