4 Fascinating Campsites in Yorkshire
Have you ever thought of camping? Or perhaps the idea is engraved in your mind but you don't know where to start? Well to be frank, camping is a great way to relieve your day to day stress and actually test your tent building skills too.
Also, with camping, you can enjoy fabulous scenes from the lakes, to the forests and other amazing hidden gems nature has to offer. Not only that, but camping can be a great way to socialise and network with someone or people – maybe you want to spend some quality time with your partner, friend, colleague, or family. This brings us to the important point and that is finding the right campsite that is suitable and meets your requirements. We are all aware that the camping experience must be fulfilling and relaxing which is why we have laid out a few campsites which are bound to suit your needs. Check out these four fascinating Campsites in Yorkshire and let us know which one reigns as the champion!
1. William's Den | East Yorkshire |📍North Cave, Brough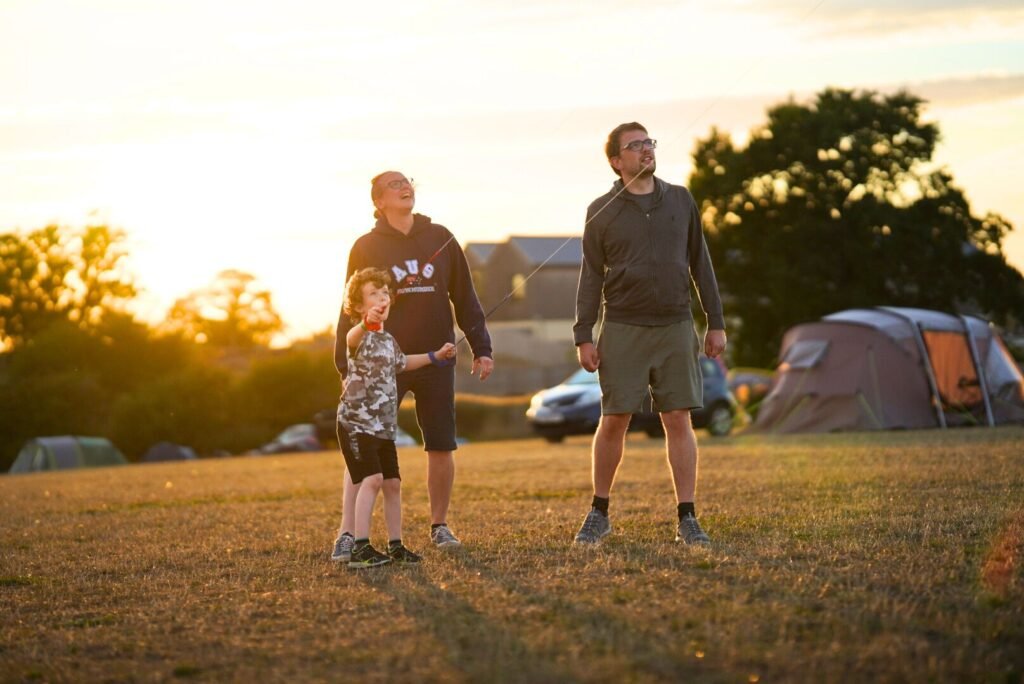 William's Den pride in being an inclusive campsite – a place for all types of campers to enjoy the most desired camping experience. This campsite is huge meaning you have plenty of space to move around and the freedom to put on an extra tent if need be. Get involved in fun activities at the adventure play area. Once your stomach starts rumbling, treat yourself at the restaurant nearby 'Kitchen Table' which serves delicious wood-fired pizza and ice creams.
2. Jasmin Park | North Yorkshire | 📍Snainton, Scarborough
No wonder this particular campsite is crowned as an award-winning, 5-star camping and touring site. This campsite offers you the choice of pitches from standard, electric to spacious on level grass which makes it one of the top camping sites because of its variety in providing campers with options and freedom to choose where to have their tent sit on. Fancy an upgraded camping experience? Say no more – this site offers exclusive luxury two bedroom static caravans for hire. So if you are planning on extending your camping trip, this is the perfect solution as it will provide you with top quality and comfortable long camping experience. The caravans come with central heating and double glazing windows all to ensure you achieve a premium camping stay.
3. Stabelfell Campsite | North Yorkshire | 📍Raydale, Marsett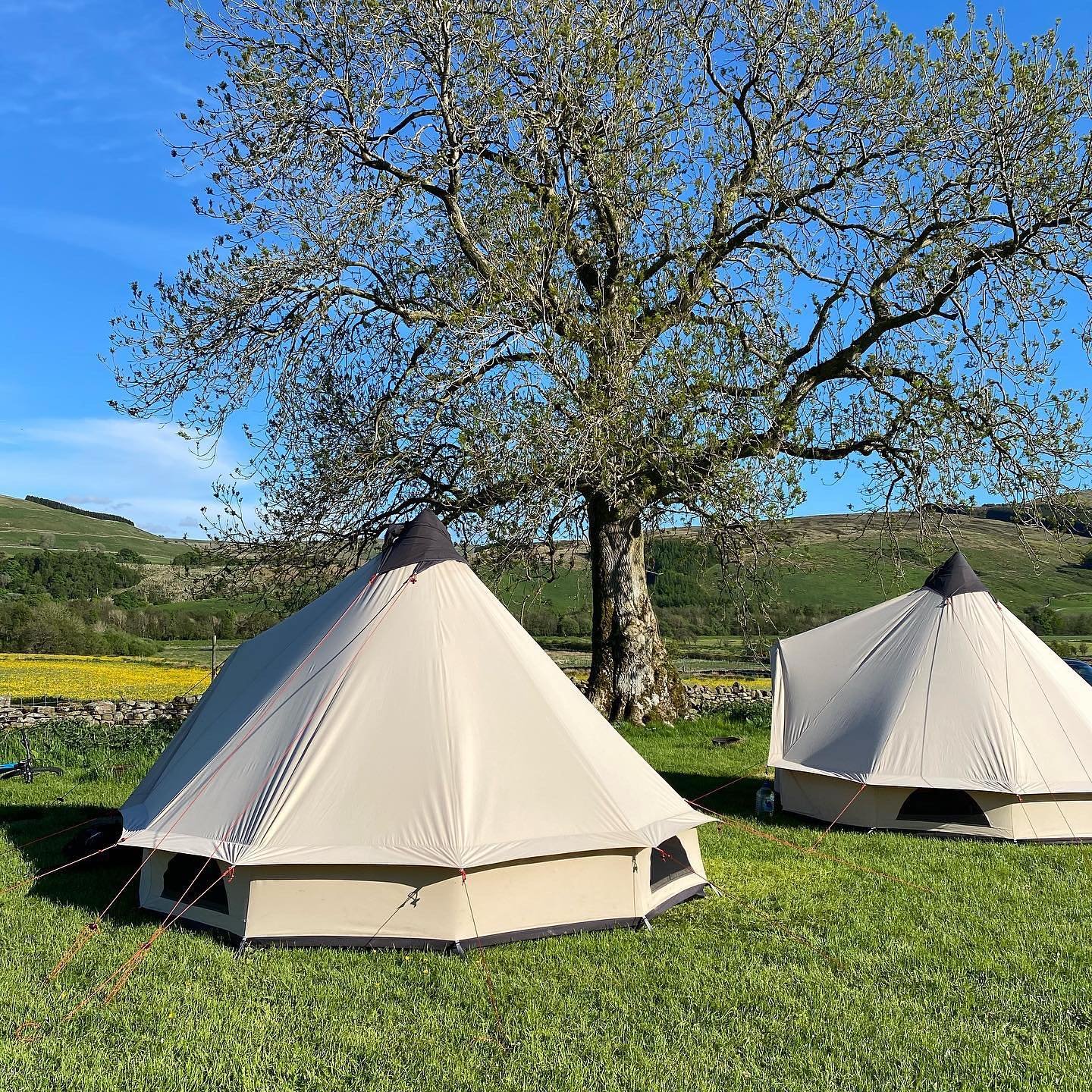 Stabelfell Campsite is a favourite for a reason – with its peaceful location it offers an ideal soothing and calm camping experience. Take advantage of the tranquility as you witness the wildlife in the country. Another plus is that if you have forgotten or could not bring a tent, this site allows you to hire a tent and camp beds! There is a small market 5 miles away where you can grab your feast and then start cooking a campfire culinary masterpiece. A fantastic camping destination surrounded by the countryside.
4. Aaron's Campsite | West Yorkshire | 📍Cragg Vale, Hebden Bridge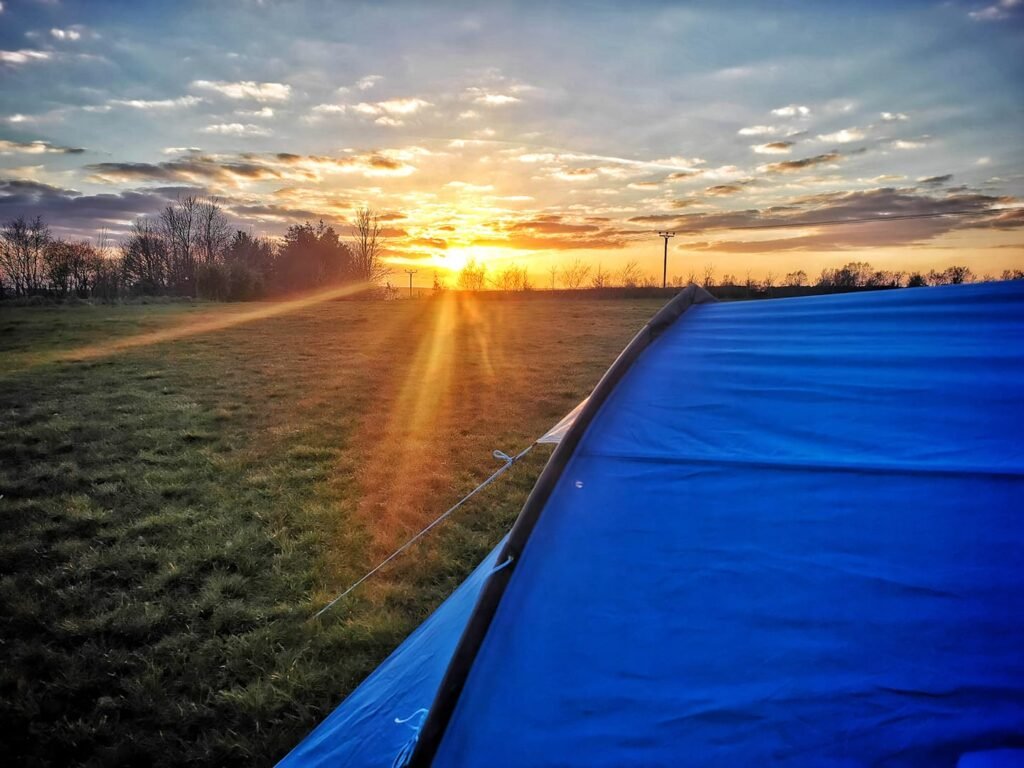 Known for its simplicity, Aarons Campsite is your pick if you are after a no rule and relaxed camping experience. You will be able to enjoy a bunch of amazing scenes from beautiful valleys and enjoy wonderful hill walks for great exercise. Since dogs are allowed, why not bring your dog for a fun walk as you explore the deep forest and get mesmerised by the Riverside view? You will never feel cold – there is an option to hire a fire pit so you can enjoy a full on camping experience to the max. A laid back campsite with plenty of space for your tent as well as for yourself to indulge in exciting activities such as hiking.