Top Reasons to Visit Dorset in July
ARTICLE FROM VISIT DORSET
ARTICLE WRITTEN BY VISIT DORSET
Whether you are planning a holiday or day trip or just wondering what there is to see and do in Dorset during July, here's some fabulous ideas for how to spend your summer.
July really is the time to get outside to enjoy the south coast sunshine and warmer evenings. So, it's not surprising that this month is filled with lots of music festivals, camping adventures, carnivals and outdoor theatre shows to make the most of the good weather.
Outdoor Music Festivals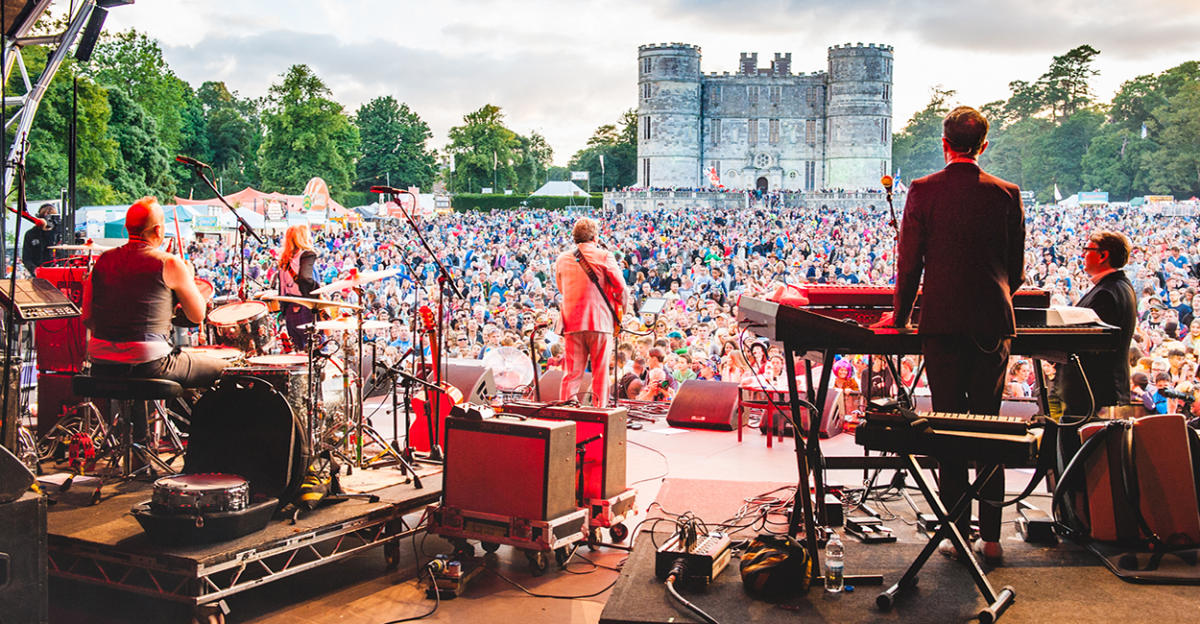 © Camp Bestival
We've got some fantastic music festivals taking place this summer – here are our top picks.
The family-friendly Camp Bestival returns to the beautiful grounds of Lulworth Castle between Thursday 27 and Sunday 30 July. Not only will there be headline music acts such as Sophie Ellis-Bextor and Sam Ryder, but the festival will also feature many family favourites like Dick and Dom and Mr Tumble, plus for the first time, the CBeebies Bedtime Story Tent will also be there. Weekend, day and camping tickets are available, starting at £80 for an adult ticket.
SandFest returns for its 6th instalment at Sandbanks on Sunday 9 July and this year's headline is Craig David. This is a beach festival like no other with the world famous golden sand of Sandbanks Beach underfoot and views of Old Harry Rocks and the Jurassic Coast in the distance. This event is for 18+ year olds only and tickets start at £30.
With over 50 live acts across 4 stages, Poole Harbour Festival is back from Friday 28 to Sunday 30 July. The headliners are Lightning Seeds and The Hoosiers, plus loads of local and tribute bands too. There'll be kids entertainment on the Saturday and Sunday, plus lots of food and drink stalls too. Day and weekend tickets are available, starting from £16 for an adult ticket.
Gold Hill Festival
The annual Gold Hill Festival in Shaftesbury will take place over 2 days this year.
On Saturday 1 July enjoy an evening of Proms in the Park. Then on Sunday 2 July, get the family together for Picnic in the Park. Both days will include live music plus food and drink stalls. On Sunday, there will be children's entertainment and a family dog show.
Entry is free on both days.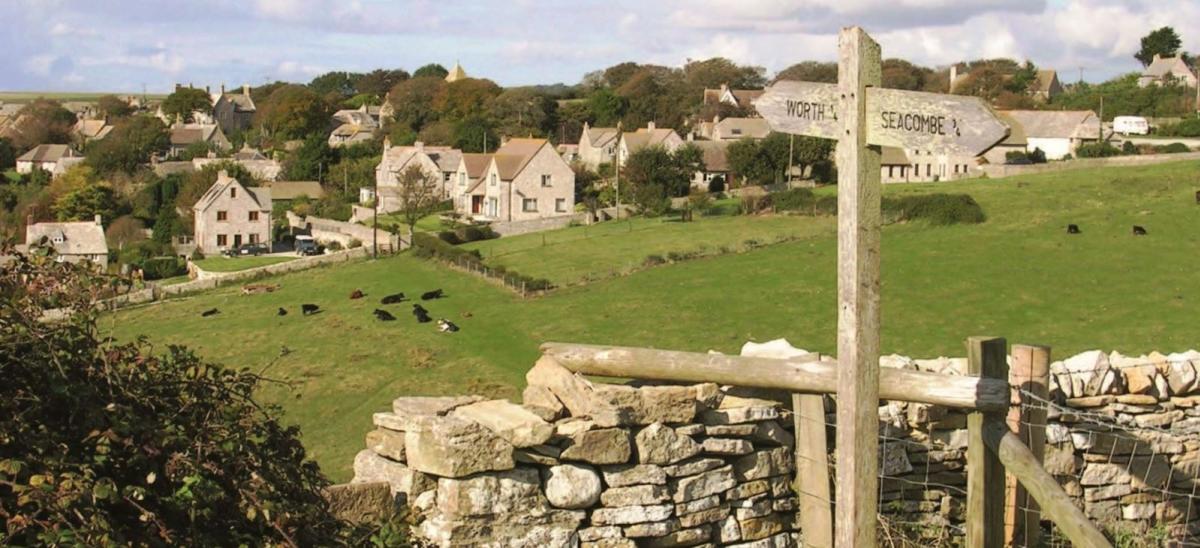 This summer, why not get out those walking shoes and explore more about Dorset's history.
Not only is the scenery and landscapes amazing to look at, there is a story behind what lies hidden beneath your feet as you walk through our beautiful countryside.
Discover mystery and intrigue as you wander along riverside walks, over the top of hills or next to the magnificent Jurassic Coast. Even if you're not a history buff, you'll still get to see cracking views and there is always a pub, café or tearoom nearby to sample a few local flavours. Read our blog for 5 suggested walking routes to follow.
This year's line-up for the Swanage Jazz Festival has now been finalised.
Headline acts and supporting artists will be performing traditional to contemporary jazz in a variety of venues between Friday 7 and Sunday 9 July.
Tickets starts from £40 with concessions for under 16s and a FREE Fringe Festival in local hotels and pubs.
Go Wild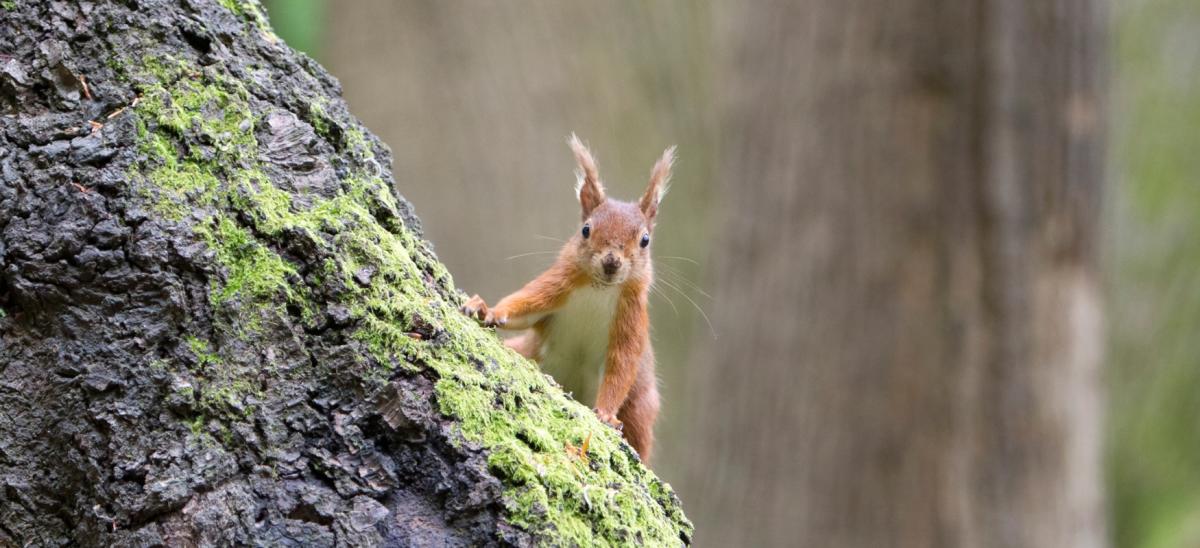 Red squirrel on Brownsea Island © Paul Williams Photography
Camping is always great fun, but why not go a little bit wild this year!
Starting on Saturday 1 July, you can take part in a Family Wild Adventures Weekend on Brownsea Island. You'll get guided walks with the rangers to meet some of the night-time wildlife, take part in nature based activities plus a two hour paddle-boarding session. You can bring your own tent or upgrade to a Bell Tent or Tree Tent, and you might be lucky enough to see a rare red squirrel during your visit!
You can also camp out at other times of the year on Brownsea Island (up until the end of September) with a minimum 2 night stay. Immerse yourself in nature and get to be one of the few people to stay overnight on the island once all the day visitors have left.
Home of Springwatch 2023, the RSPB Arne Nature Reserve will hold Big Wild Sleep Outs this summer. The weekend of 8 and 9 July is for adults only, then for families, there are 3 weekends during July and August where you'll get to camp out under the stars in this vast nature reserve.
With over 1500 vehicles, the Classic and Supercars Show returns to the stunning grounds of Sherborne Castle on Sunday 16 July.
For car enthusiasts and families alike, this event is a huge crowd pleaser.
Adult advance tickets are available (which include a 15% discount on the gate price) as well as VIP packages. Accompanied children under 16 get FREE entry.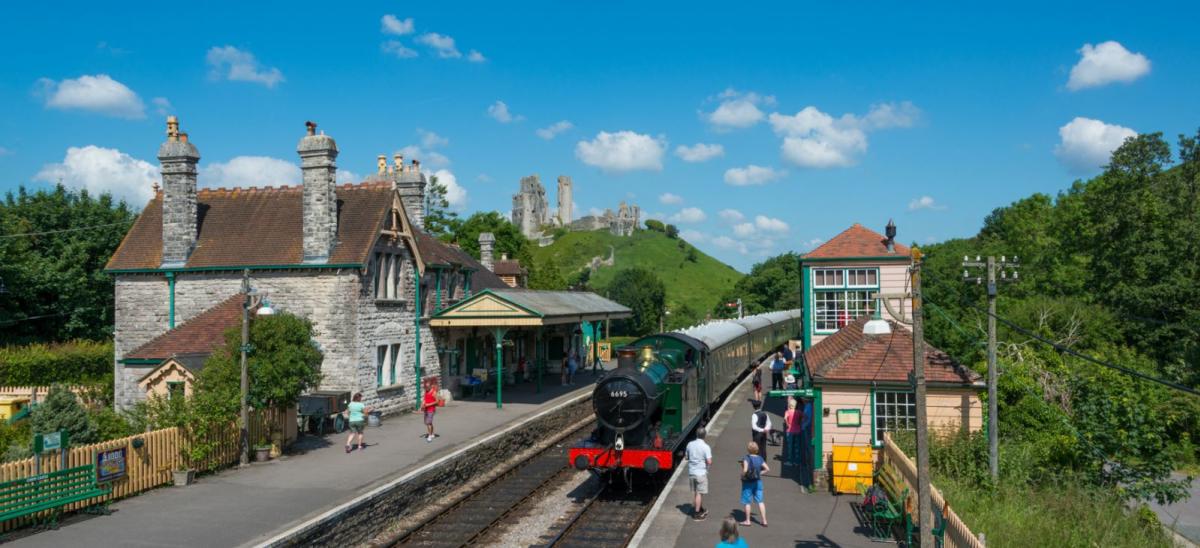 Corfe Castle Railway Station © Diana Jarvis
If you want to leave the car at home or head out for a day of adventure by bus, train or boat, we've got some great ideas for car free adventures in Dorset.
Jump on a double-decker open top bus to see more of our amazing county, take to the sea with a City Cruises boat trip between Poole and Swanage or step back in time for a nostalgic ride on a Swanage Railway steam train.
Whichever way you choose to travel, you can put away the Sat Nav, relax and let someone else do the driving!
Carnivals
It wouldn't be summer without carnivals, and we've got some brilliant ones taking place this July.
Kicking off the 2023 Carnival season is Wareham Carnival. With live music and food and drink and then the Carnival Procession on the final day, don't miss this weekend of fun from Friday 21 to Sunday 23 July.
Swanage Carnival and Regatta is one of the biggest events taking place in Swanage and draws visitors every year from far and wide. Enjoy 8 days of events from Saturday 29 July until Saturday 5 August.
Outdoor Theatre
Sisata productions present The Tempest © Rob Jayne
What could be better than a warm summers evening and sitting outside for a picnic and outdoor theatre show?
Shakespeare seems to be the flavour of the month with The Tempest being shown at The Museum of East Dorset in Wimborne Minster and Prince Albert Gardens in Swanage. Over on Brownsea Island and at Kingston Lacy, Romeo and Juliet will become the star-crossed lovers playing out under the stars of Dorset's nights sky.
Adaptations of Jane Austen's Sense and Sensibility and J.M. Barrie's Peter Pan, as well as Robin Hood and many others will also be shown at a variety of outdoor theatres during July.
As well as your chairs and picnics, remember to take a blanket or warm clothing for when the sun goes down as the evenings in July can still feel a little cool.
For a full list of all events taking place in July, go to our What's On guide for all the latest information.