What's going on at Glastonbury Festival 2023
The UK's Biggest Festival is Back!
The UK's Biggest Festival is back and fans are elated!! Dating all the way back to 1970, Glastonbury has been a staple of UK culture, attracting top artists, and reflecting the music of the times. Now it's finally back and with an EPIC lineup, it's worth the wait!
Glastonbury 2023 will be taking place from the 21ST-25TH of June at Worthy Farm, Pilton, in the lovely county of Somerset, and will be featuring lots of big artists.
Who's Performing?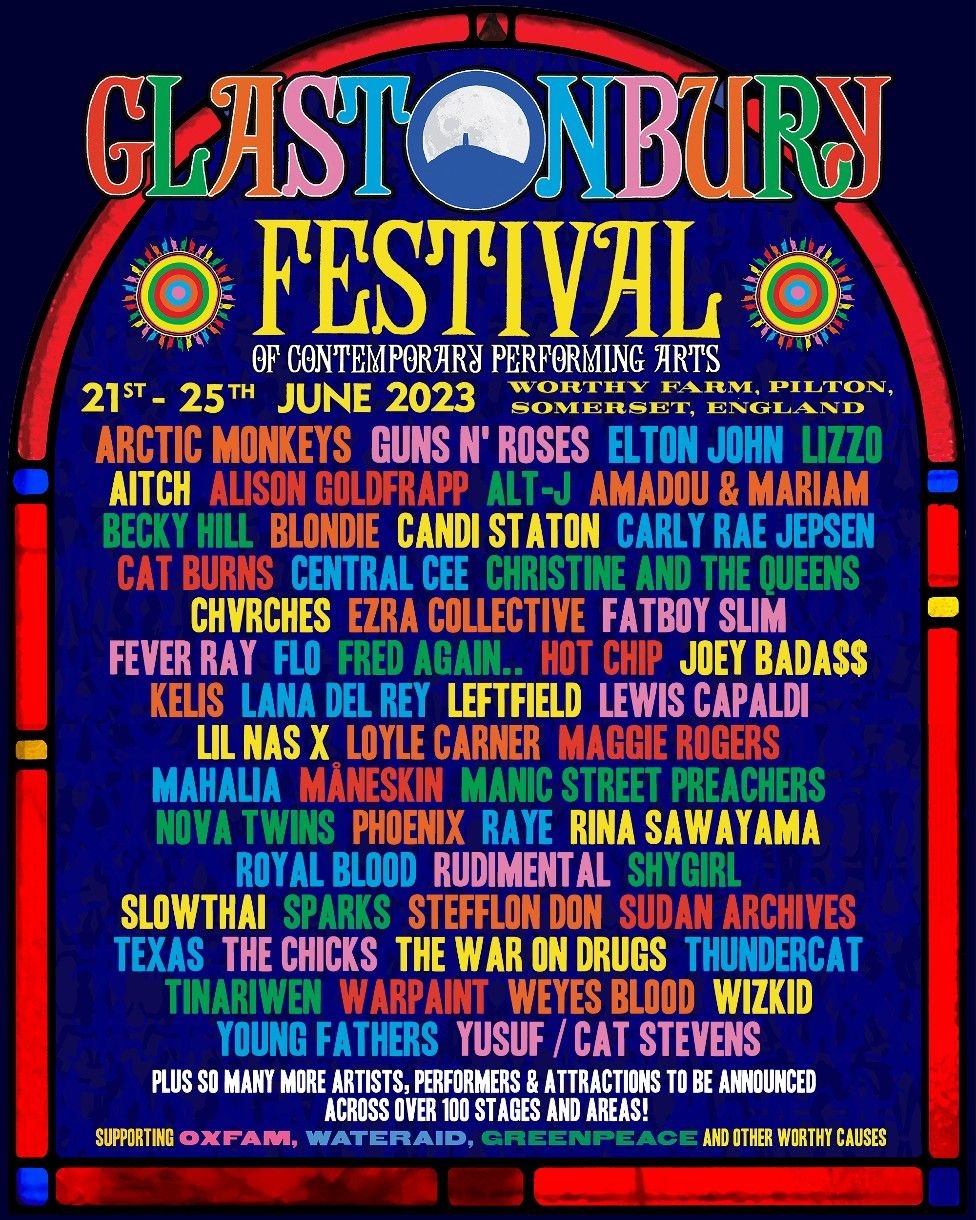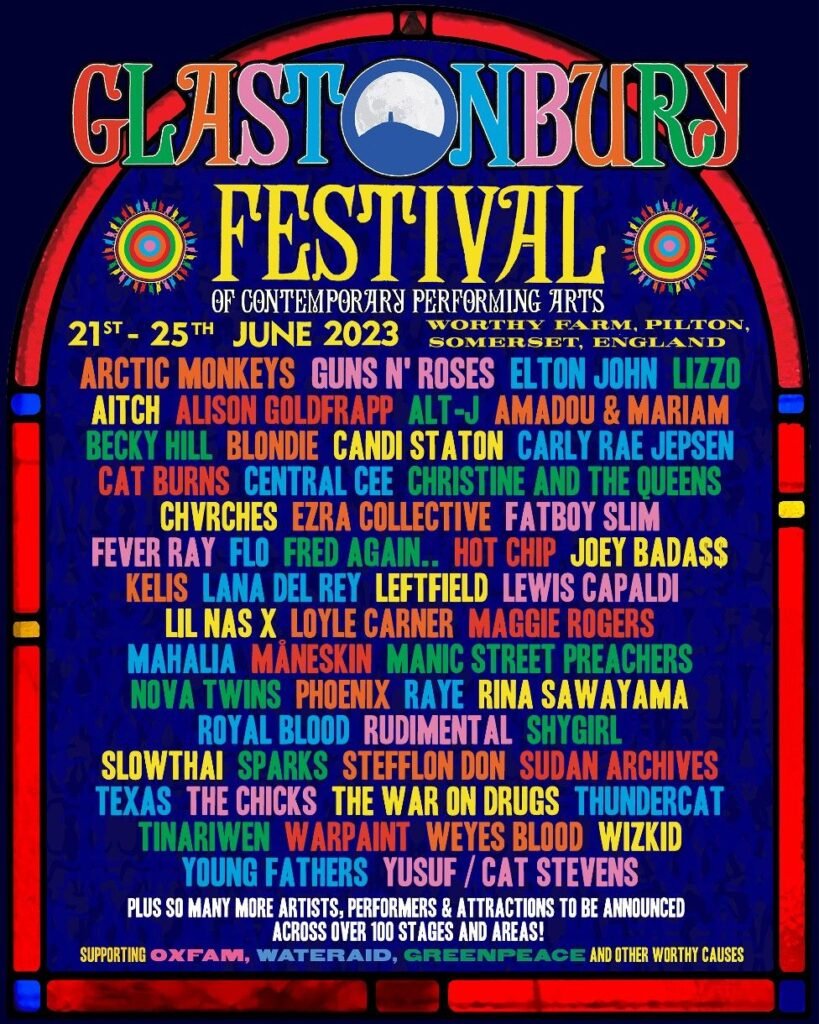 This year's festival is not one to miss and will be featuring many greats including singing sensation Lizzo and pop legend Elton John. Here's a list of other well-known artists you can also find at Glastonbury this year: Wizkid, Lil Nas X, Arctic Monkeys, Shygirl, Thundercat, Becky Hill, Central Cee, Alt-J, Aitch, Royal Blood, and so much more.
The Areas
Glastonbury is like a bunch of different festivals gathered together in the same gorgeous countryside for the weekend. Each area of the festival has its own character, theme, and special attractions.
Glastonbury 2023's main areas will be Shangri-La, Left Field, Arcadia, Theatre & Circus, Glasto Latino, Silver Hayes, and Field of Avalon.
Festival organisers have released the official Glastonbury 2023 Map, which gives ticketholders a sneak peek at what has changed on the festival grounds since the last event in 2023.
Getting Here
Almost one-third of all ticket holders now arrive at the site through buses, trains, and other modes of public transportation. It is advised that you join them in order to lessen your carbon impact.
They're continuously trying to get more people to ride their bikes to the event.
You will need a vehicle parking pass if you are driving to the Festival. If you have a pass, place the sticker on your windscreen well before arriving at the Festival site.
Check the Festival website for the most up-to-date travel information. Once you're in range, tune in to Worthy FM on 87.7 FM for traffic updates both when you arrive and when you depart (and listen in to the morning programme every day to find out what's going on on site).