Unmissable Places to Visit in Cornwall
We wanted to share some of our top hidden gem picks in Cornwall…
1. St Nectan's Glen Waterfall
St Nectan's Glen is located in the woodlands of Trevethy, just a short distance from Tintagel. It is a calm spot, with ancient trees overhanging the trickling water below, and was designated as a Site of Special Scientific Interest in the 1980s due to its variety of wildlife. Its major feature is St Nectan's Kieve, a waterfall that drops 60 feet into a 20 ft deep basin and on through a natural arch in the rocks. The site is believed to have mystical properties, you will often see ribbons, crystals, and small shrines around the Kieve as offerings to mythical creatures such as piskies (Cornish pixies) and fairies. This is one of the Cornwall places you definitely have to visit!
2. Kynance Cove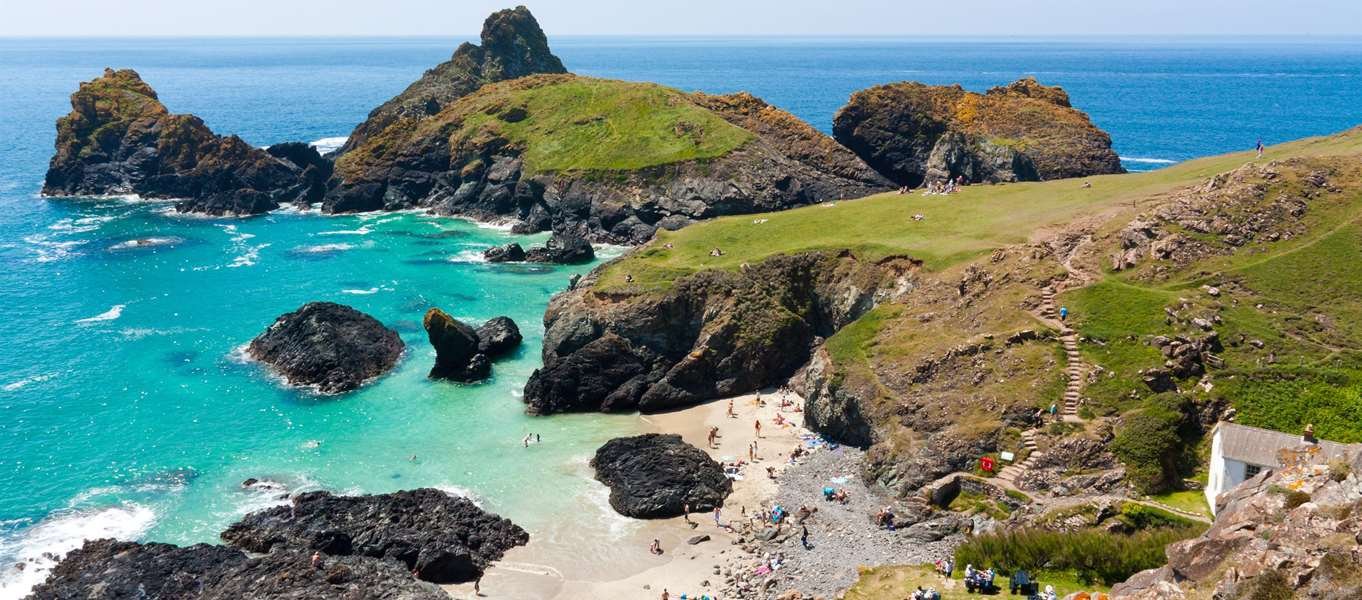 The magnificent blue ocean and white beach, with islands, caverns, and surprising views, have been popular since Victorian times and are a great lure today. It's tough to express how beautiful this one-of-a-kind cove is.
The serpentine rock formations, particularly the prominent pinnacle to the north of the beach, are the beach's defining characteristics. This red and green stone found all across the Lizard Peninsula, has been shaped into strange patterns over millennia, forming caverns, sea stacks, and islands. Each of these has its own unique name, such as Asparagus Island, The Drawing Room, and The Parlour.
At low tide, you can get a close look at the caverns and islets, but keep a watch on the tides since you might get cut off. Furthermore, there are no lifeguards in Kynance, so use caution if you want to swim in crystal clear turquoise water. The sea here is normally calm in the summer, but because it is such an exposed stretch of shore, it may be unexpected and hazardous.
3. St Michael's Mount
By far the most magical spot to visit in Cornwall is St Michael's Mount. It's almost like something out of a storybook.
A tidal island off the coast with a magical castle perched on top that is cut off from the mainland by the water. The tidal waters then split as if by magic, revealing a secret route running straight over the mount!
Travelling to the mount is one of the nicest feelings but you must be careful to organise your journey ahead of time. Access to St Michael's Mount, particularly on foot, is entirely dependent on tides and weather.
4. Merther church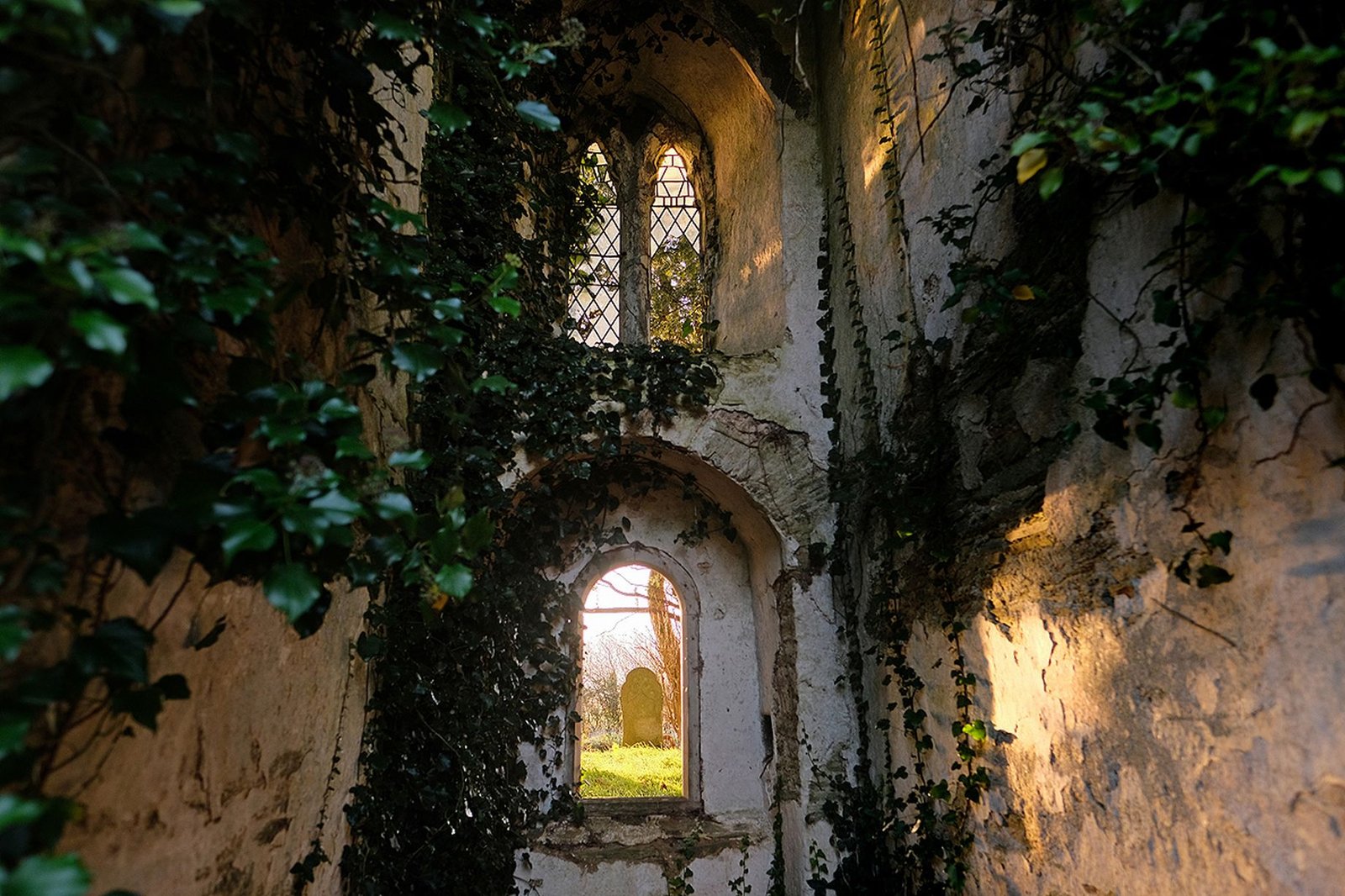 Built in 1370, the church was abandoned 100 years ago and is now fenced off for safety reasons while the remaining ruins become engulfed in green and are now covered entirely in ivy.
One of Cornwall's most distant churches is almost invisible on Google Earth, in a little hamlet at the end of a dead end, yet only a few miles as the crow flies from Truro city centre.
If you've never heard of St Cohan's church in Merther, you're not alone; the church's demise was mostly due to a lack of visitors.
5. Nanjizal Beach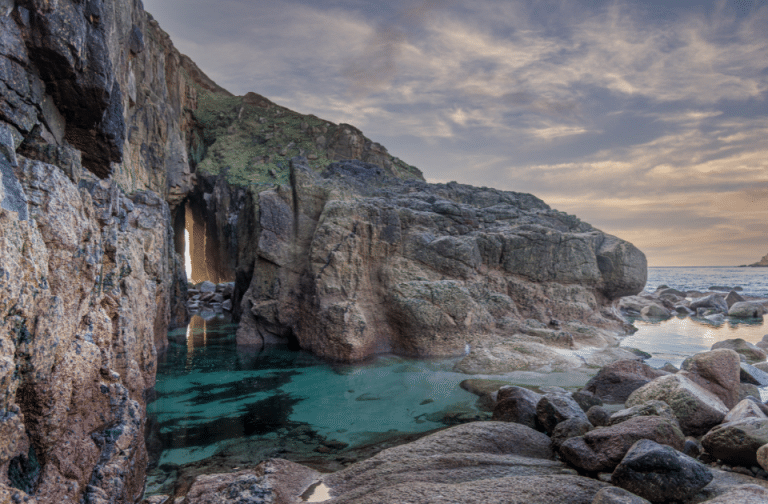 Situated at the end of a short, shallow valley, this is one of the Cornwell places you need to see. This stunning beach is a pretty boulder-strewn cove with unusually clear water. There is an abundance of caves and interesting rock formations for those not content with taking in the view. Nanjizal is also a good spot for seal watching, particularly around the corner at Zawn Reeth. One of the most striking features of Nanjizel is the natural slit between rock faces known as the Song of the Sea, which allows a beam of light to illuminate a crystal clear pool of water trapped by the tide, nearby a freshwater waterfall drops down to the shore offering a convenient place to wash away the sand and seawater.
How many of These Cornwall places are you planning to visit?