Q&A With Ben Nickless, Britain's Got Talent Finalist 2022, Who Returns to Devon in May 2023
Big Night Out starring Ben Nickless- Babbacombe Theatre, Torquay. Saturday 27th May 7.30pm Box Office: 01803 328385 www.babbacombe-theatre.com
Babbacombe are thrilled that after 5 years we will be welcoming back albeit this time in his own production, Ben Nickless.
Undoubtedly you will know – assuming you watch BGT, that last year he got into the finals and appeared at London's Palladium Theatre, his lifelong dream was met!
Ben's show is touring the UK, and his ONLY Devon date is at the Babbacombe Theatre on Saturday 27th May. It is a way off, and nearer the time I'll submit a press release, but here is a great syndicated interview that you I hope you will enjoy reading through prior to deciding it would be of interest to your many readers.
Ben does have a large fan base in the Devon region, because he has appeared twice to much acclaim at the Theatre Royal in Plymouth and over several seasons at the Babbacombe Theatre. His candid interview sheds some light on his experiences on BGT, as well as in Panto.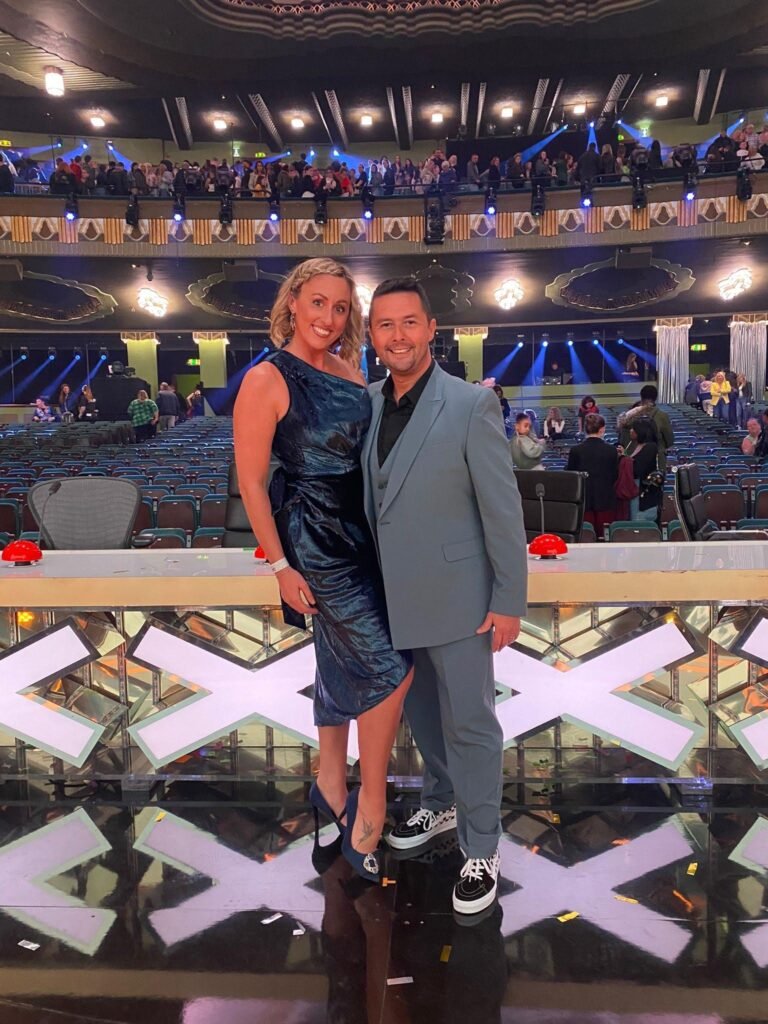 Q – When did you first realise you had an ability to do impressions?
I've always done impressions, at home, on holiday if there was a spare microphone nobody was using, a dentist waiting room, at family parties and in the school productions I would ad lib and do a spot and then I entered a talent show at a holiday camp in Somerset when I was 19 and I won and since then I've been performing professionally ever since.
Q – Can you remember your first impression?
It was probably Zippy & George from Rainbow, My cousins boyfriend did a good impression of them so I used to do it, then Frank Spencer. The Lion from The Wizard Of Oz was probably my best and then when I went to high school in year 7, I auditioned to play the Lion and I was adlibbing every scene, and everyone wanted to come and see the kid playing the lion in the Wizard Of Oz.
Q -When did you have your first professional gig? How nervous were you? How did it go?
My Dad knew a Freddie Mercury tribute and he used to do the clubs in Rochdale where I grew up, he let me do a 20 minute set, it went great and then he invited me to another and I struggled and I hated it. I had another gig with him about a month later and I was so nervous, I didn't sleep the night before, I couldn't eat all day and then I went on and fortunately it went great, I always think if that hadn't gone so well, I would have given up there and then.
Q-You're very familiar with the Babbacombe Theatre having performed there for several seasons. How many productions did you do? Were you always the headliner?
I have many happy memories performing at the Babbacombe Theatre, it's such a wonderful theatre and so intimate for comedy. I also met my now wife, Zoe, there when I first performed at Babbacombe Theatre in 2007. I had just been on another TV talent show called Let Me Entertain You with Brian Conley and I won my heat, so I came to Babbacombe as a special guest star. I was very much an impressionist back then but over the years, Colin Matthews the producer trusted me to front production numbers, got me singing more and attempting to dance and then he would get me to do 5 minutes of just stand up and no impressions so I learnt a lot and got to the punchline quicker because I didn't have a lot of time but it made me what I am today. I think I did 7 productions at Babbacombe and the last one was in 2018 as the headliner and also that was my wife Zoe's final season as she retired so we could try for a family and we're expecting a baby in June.
Q – You often appear in Pantomime, including two in Plymouth, how many have you done? Who has been your favourite star you have appeared with?
I love pantomime, it's like Babbacombe, it's a variety show but with a story and you get all ages coming to see the show and the two in Plymouth are up there as two of my favourites. Working with Christopher Biggins and Lesley Joseph was great, I've been lucky to work with some great stars like David Hasselhoff, Alexandra Burke, Craig Revel Horwood and even Basil Brush. This year will be my 19th Panto and I'm in Manchester with Jason Manford, we
worked together last year and he has to be up there as one of the most generous and talented people I have worked with. Ironically, the first Panto I saw as a kid was Jack and the Beanstalk in Manchester in 1986 with Russ Abbot and I watched it knowing even then that I wanted to do that one day and this is the first time Jack and the Beanstalk has been to Manchester since, if only I knew 37 years ago, the next time the show will be back in
Manchester, I will be in it.
Q-How do you go about learning a new character for an impression and changing your act to keep everything current?
It gets harder, when I started out there wasn't as many TV channels or celebrities as there are these days. These days we have 300 channels to choose from plus Netflix, Amazon Prime, Disney plus, You Tube, TikTok. I tend to do more singing impressions as they are still well known but then I also do impressions of comedians like Alan Carr and John Bishop, which is fine, but if I do Josh Widdicombe or James Acaster, not everyone recognises them so it can be tricky to pick the right characters. It's a fast-paced act so I quickly move on from one impression to the next, you must keep changing and keep the act up current, I can't wait to bring some new impressions to Babbacombe.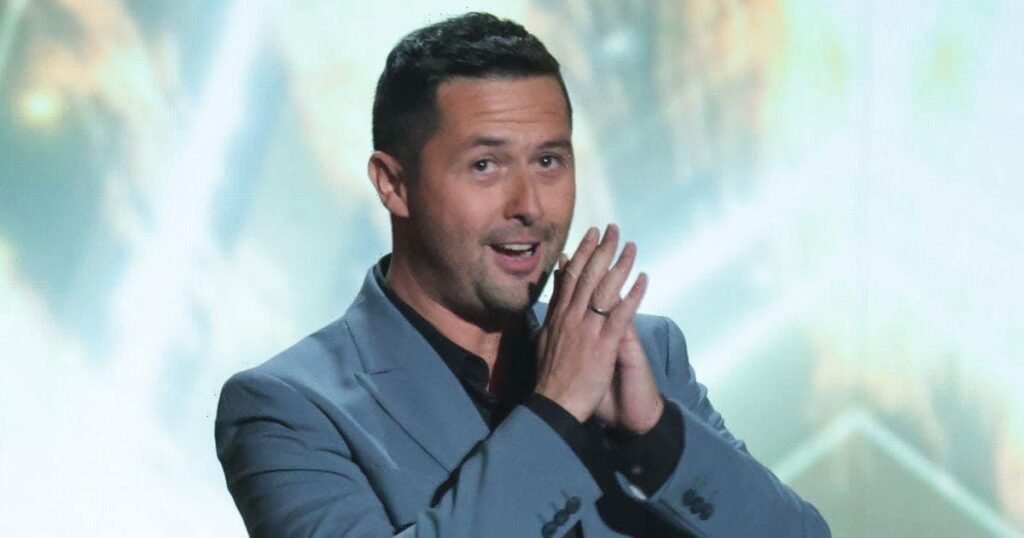 Q- What was your most memorable moment on BGT?
I think performing at the London Palladium will always be a personal highlight but winning my semi-final at the Hammersmith Apollo blew my mind, the thought of thousands of people voting for me to win and getting me to the final was incredible.
Q-Do you have plans to do more TV?
I would love to do more TV, that was part of the reason for going on the show. I have written a sitcom that I would love to one day make and possibly star in but I quite enjoy writing and maybe that's what I will end up doing as I get a little older and I don't want to be travelling as much, especially once the baby arrives but I would love to do more tele and if I could, I'd love to be part of a variety show because I do think it's missing from prime time TV.
Q- Your production big night out, how did you come up with the concept? What can people expect?
Big Night Out came because we had too many nights in during lockdown and I thought we all needed to get back out, and I really wanted to support live theatre. I think you can't go wrong with a variety show, there's something for absolutely everyone, there's comedy, music, singing, magic, juggling, ventriloquism, dancing. The whole show is fast paced, and I guarantee there will be something in this show that will blow your mind, the cast we have is unbelievably talented and we just can't wait for everyone to see it.
Q- Will you be producing more shows in the future, and will you be looking to tour those in Devon too?
We would love to do a UK tour and if not next year, then maybe in 2025. If we do, we will always come back to Devon because it will always be my second home.
YOU CAN JOIN BEN & A SUPER STRONG SUPPORTING CAST IN HIS PRODUCTION, BIG NIGHT OUT on Saturday 27th March at the Babbacombe Theatre in Torquay at 7.30pm Tickets are available at www.babbacombe-theatre.com or 01803 328385.