The Pesky Bunnies Easter Eggs-pedition! At BeWILDerwood Cheshire
You'll be egg-cited to know that BeWILDerwood Cheshire have an amazing Easter event taking place from 1st April – 28th April!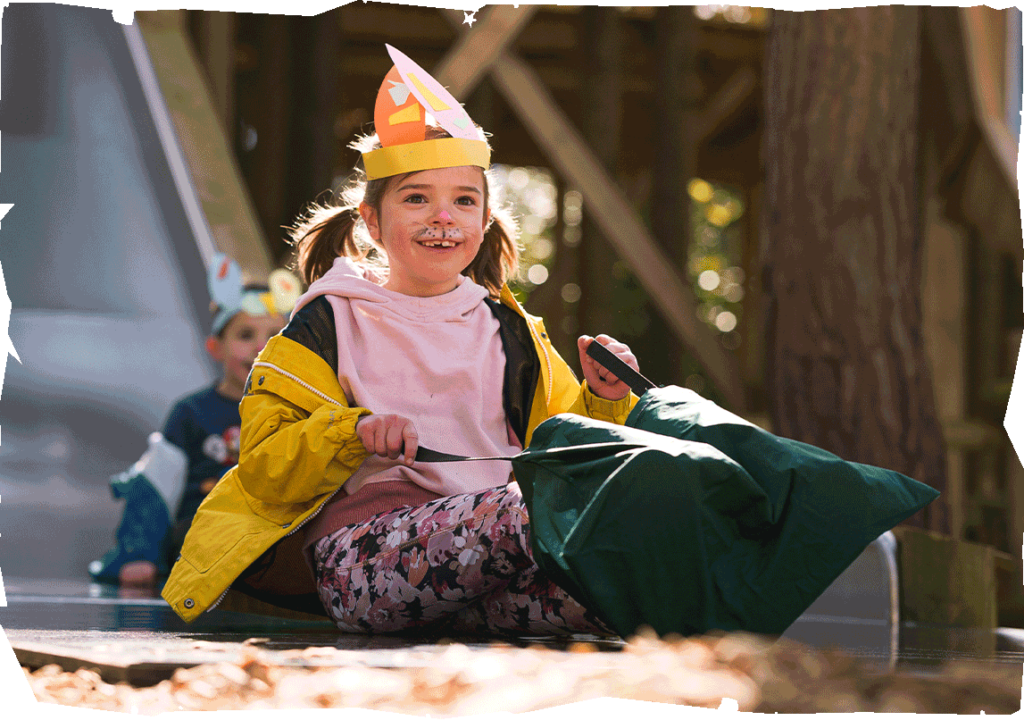 Easter has brought the pesky bunnies into BeWILDerwood, and they are being quite troublesome! They are using the same old tactics by disguising eggs across the forest.
Storytelling
Visit the Storytelling Stage to enjoy the Easter tale about a bunch of eggs.
BeWILDerwood's Pesky Bunnies!
A strangely enticing aroma of chocolate is permeating the blooming flowers in the Untamed forests as the spring breeze blows. This can only imply one thing… Yay, the Big Egg Party is finally here! But be careful with those annoying bunnies!
12pm & 2pm: A Boggle at BeWILDerwood
1pm & 3pm: The Pesky Bunnies of BeWILDerwood
Craft
You can make your very own Bouncing Bunny Ears by heading over to the Big Hat!
11am – 4pm
Face Painting
Visit the face painting tent to get a bunny nose and whiskers that will make you appear egg-cellent!
11am – 4pm
Puzzling Park Trail
Can you locate the six colourful eggs that are concealed in the trees? To find out the season that the bunnies prefer, note the letter next to each one.
At the beginning of your quest, pick up your Puzzling Park Path at the Grubbles Welcome Gates!
Remember that the ticket fee includes all events, yay!