Visit the Only Amazement Park in the World
They produce unfiltered, honest experiences that test and motivate them to alter the way we live.
The Briefs
Nurturing
A commitment to looking out for one another and for ourselves. Together, we can achieve more.
Creative
The belief is that creative freedom and the art of the impossibly difficult will aid in resolving the world's problems.
Inclusive
The idea that we are constructing a society in which we accept one another despite our differences.
After spending more than 10 years developing one of the largest, most immersive festival experiences in the world, they wanted to broaden and enhance creative potential by opening a year-round arts and events facility so that the public could see the work in a setting other than a festival. The creative community can grow from this Amazement Park and investigate a continuous, collaborative process together.
This immersive art experience has 27 unique creative settings, including works of art, installations, stories, soundscapes, hidden passages, and much more.
Your trip into Meridia's universe starts at their made-up MERIDIA LUXURY HOMES marketing office on the edge of their development site.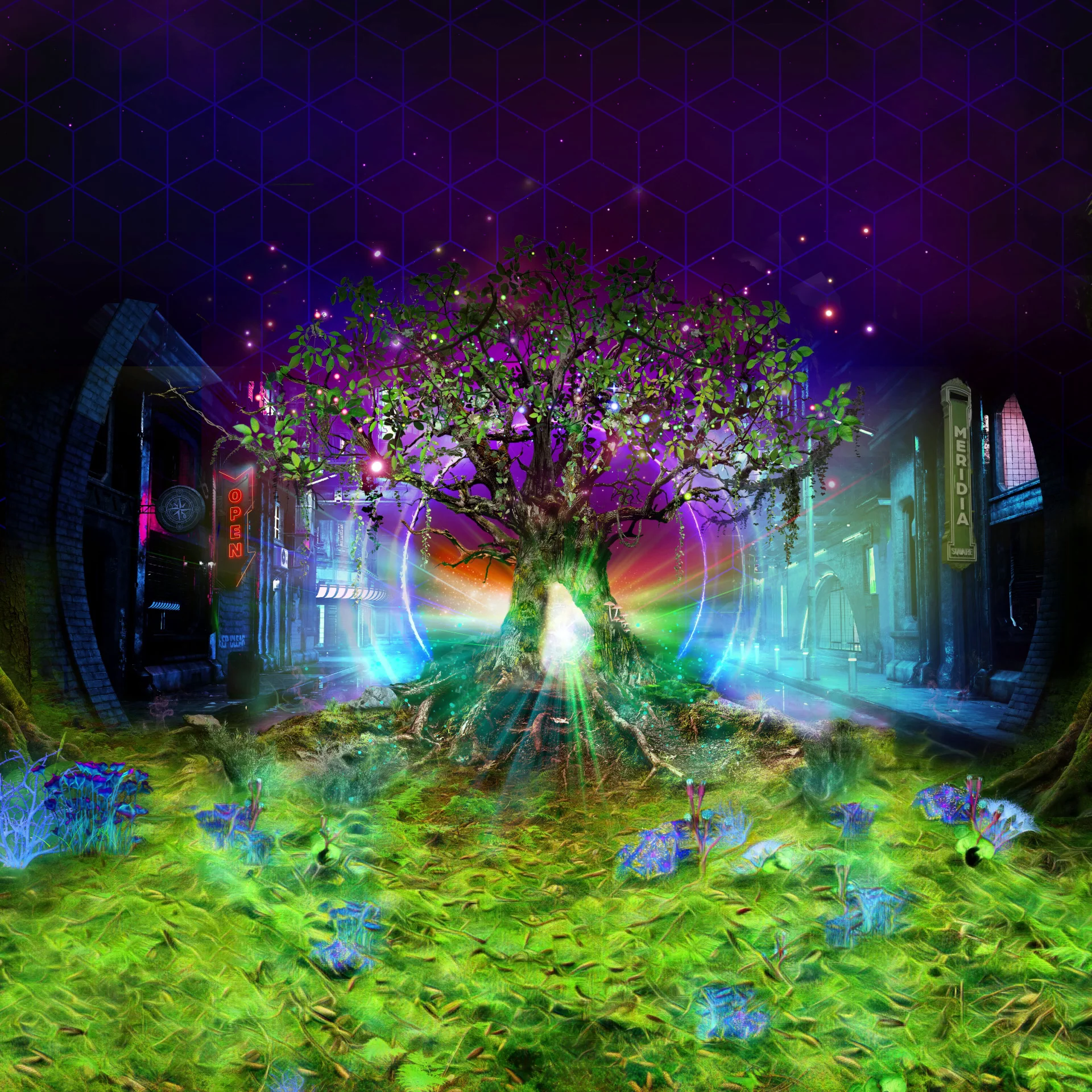 Wake The Tiger introduces Meridia's world. A different setting where enthusiasm, creativity, and ambitions are realised. Come inside the Dream Factory.
Audiences of all ages are invited to explore a multi-layered labyrinth of immersive surroundings, secret pathways, hidden woods, temples, ice caverns, and hypnotic wonders in this great interactive and immersive experience.
Visitors will be able to visit the parallel universe of Meridia; follow the four Guilds' journeys; and understand how they came to know the solutions to their planet's most pressing issues.
This is a wonderfully flawed universe, where believing is seeing, and it offers a completely singular visiting experience.
Wake The Tiger is a family-friendly location with parking for strollers and buggies as well as high chairs, lockers, and a cloakroom. The attraction is conveniently located on the Sustrans Route 3 (bike route) and has lots of parking spots with specific areas for e-scooter and bicycle parking. Visit the on-site cafe and gift store, which offers a variety of meals and hot and cold drinks, to cap off your tour.
Accessibility
For people who might find a tourist destination overwhelming when it is available to the general public, they provide sensory-sensitive programmes. They might prefer an environment with fewer people and where sensory stimuli, such as lighting and music, are controlled. Families, siblings, friends, and caretakers of people who would like a sensory-sensitive session might attend these sessions as well.